Friday, April 7, 2017 (Baltimore Business Journal) –Baltimore tech company Fixt is poised to grow its presence using marketing at M&T Bank Stadium during the 2017 NFL season after being named the winner of the Baltimore Ravens Innovation Challenge as part of Light City Baltimore Fixt, which specializes in mobile phone repair and replacement, was one of six local startups that pitched to a panel of judges Thursday during the Social Lab@LightCity. As the winner, Fixt will work with the Ravens on a one-year sponsorship package worth around $210,000.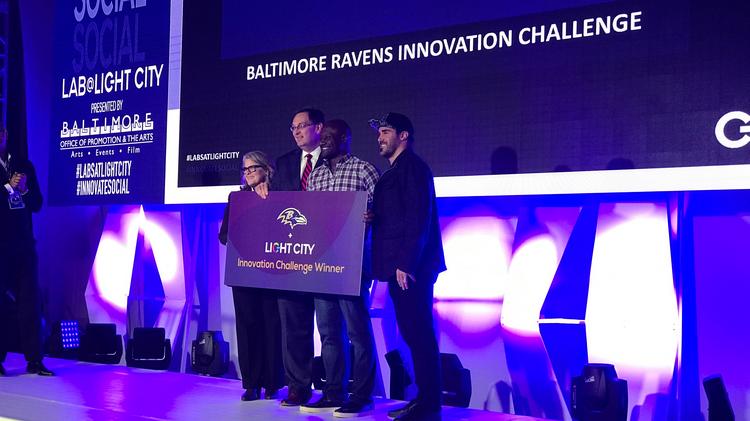 The sponsorship package for Fixt will include LED signage at the stadium, digital advertisements on the Ravens' website, print advertising in the team's yearbook and game day publications and exposure outside the stadium, at training camp and the Ravens Flock Festival. "One of the great limiting factors for startups in Baltimore is they are often capital constrained," said Luke Cooper, Fixt CEO and co-founder. "We are competing against organizations that are well funded and this gives us the necessary resources to successfully compete."
Cooper made a roughly 5-minute presentation to the judges and audience, who also got to vote for their preferred winner that matched up with the judge's decision.
Cooper said Fixt has hit 60 percent of its 2016 revenue in just the first three months of 2017 and the company is on pace to hit its target of $2.8 million this year.
Fixt raised $1.4 million of funding during a seed funding round in early 2016 after setting a goal of $400,000. The company was founded in 2013 as Peach and helped consumers shop for cheaper, more useful smartphone warranties, but shifted to repair and replacement with a new name in 2015.
Through Fixt, consumers and business can use the company's mobile application which detects when a phone has been been dropped or broken. The program assesses the damage and begins a work order to fix or replace it within a two-hour time frame.